STEMCELLINE is the leading research and medical centre in India focussing on regenerative medicine and cellular therapy. Rewrite your destiny with the unlimited therapeutic scope of Stemcelline using our highest graded adult stem cells and allergenic regenerative medicines processed in accordance with all the governmental guidelines such as CDSCO, GLP, and GMP. Our highly-advanced laboratories provide better success rate and superior quality autologous and allergenic stem cells compared to the other laboratories at an affordable price!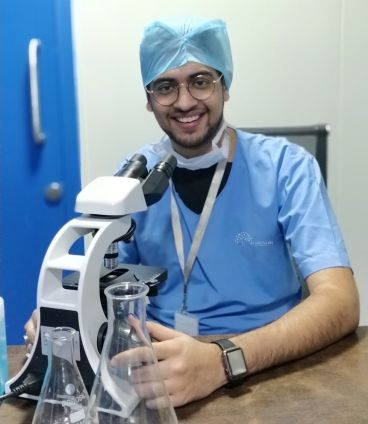 Stemcelline's founding father and greatest pillar of strength, Dr Shouvik Pine, is a well-known Stem cell Scientist and Physician with a specialisation in research of stem-cellular products and regenerative medicine.
How are we different from others ?
Highly Concentrated MSC
Improved results
No side effects
Ethical Method of preparation 
Highly advanced laboratories
Utmost importance to patient safety and outcomes